Avea inTouch Campaign
Goal
By using social media, we aimed to create awarness for Avea's first smartphone Avea inTouch. We were asked to highlight Avea's inTouch smartphones features. The tone of voice was highly important to create a social media attention.
Solution
We create "Cute Fingers World" for the target audience who will use smartphone for the first time. With a teaser campaign, we create awareness by using finger characters on Facebook. We explained InTouch's features from microsite through the fingers. We started a generic chat with "#RaiseaFinger" hashtag on twitter. Then claimed the campaign by Avea and changed it to "raise a finger if you want Avea inTouch for 1TL" and direct the participants inTouch site.
Results
"RaiseaFinger" hashtag entered the list of the world TT in Twitter with over 5000 tweets. These tweets displayed by more than 2,6 million people. Avea inTouch stocks has run out of stocks shortly after the market release.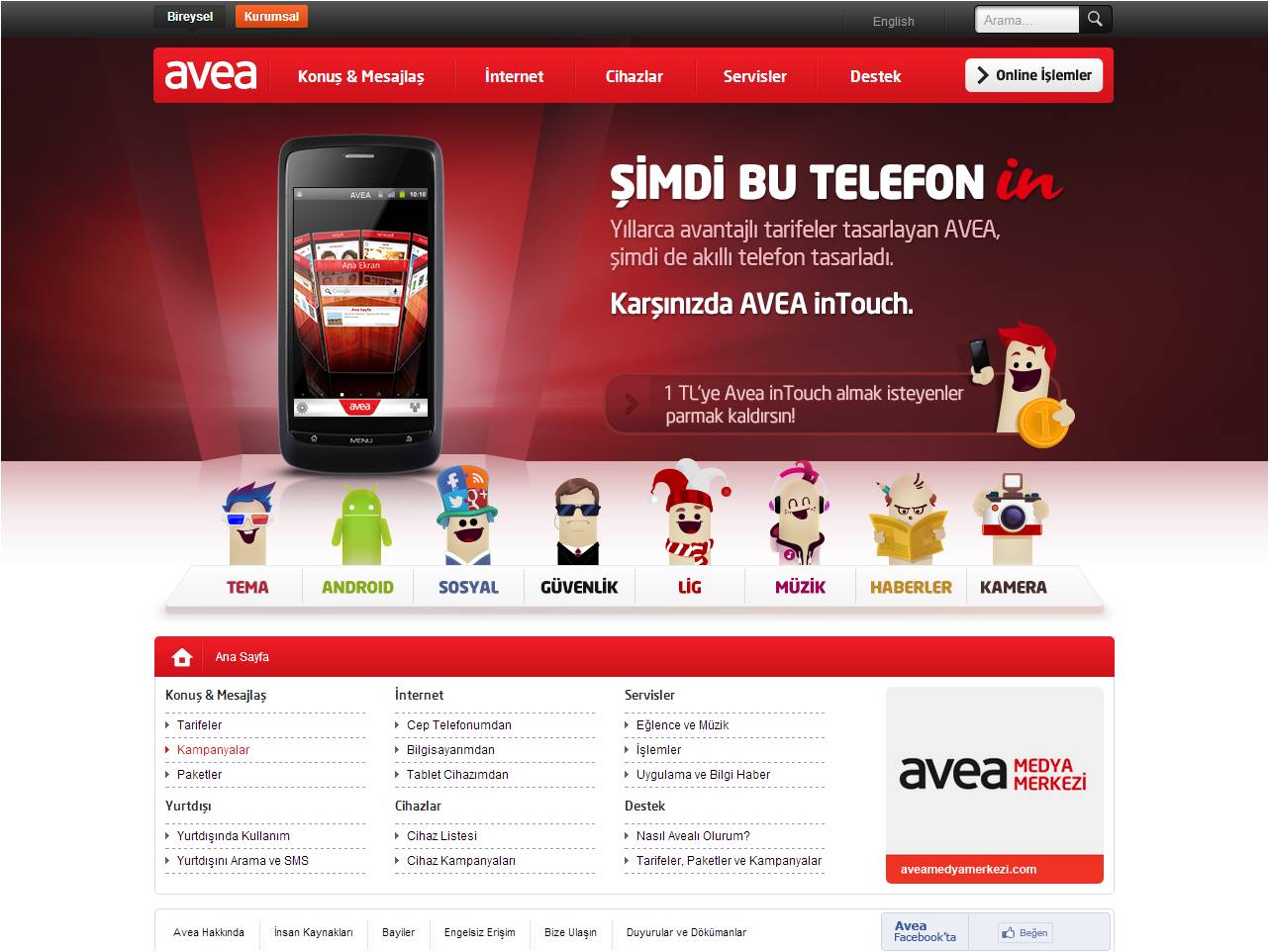 Case Study Video